Hello, Austin!
Three days in Austin is not enough! We stayed at the Austin East KOA Holiday, which was really glorious. We arrived on Super Bowl Sunday, which is I guess a big day for football? Either way, the campground had a big event in their recreation room for folks to gather to watch the game. The staff served complimentary chili dogs and snacks, which was both delicious and pretty damn cool. We met a great family from Maine at this event, and the moms and kids hung out a few times during our stay while we dads worked.
The weather while we were there was gorgeous. I was able to work outside most of the time! Of note, however, it was WINDY – as in gusts to 30MPH windy (this trend continued throughout our stay in this general region).
Speaking of work, the WiFi here was exceptional! Not only exceptional for a campground, but exceptional, period. I didn't have to use my 4G/5G connectivity at all, which was nice to be able to save the data for another day. This is huge for those who are working from the road – one of the biggest reasons my family was able to take this trip was my ability to work during the week as we travel!
Food
Again, here's another reason I wish we'd have planned a longer stay in Austin. I definitely didn't get enough time to experience the food as I desired, but we did what we could!
Torchy's Tacos
Torchy's Tacos is a mouth-watering taco chain that started in Texas and has quickly expanded – we're even supposed to get one near our home base in Orlando, FL soon, which I'm over-the-moon excited about. My wife picked up a to-go order for us while I worked back at camp, and it was a superb break in my day. I could eat their cheese dip by the gallon. Or bathe in it. Whatever. I'll do it.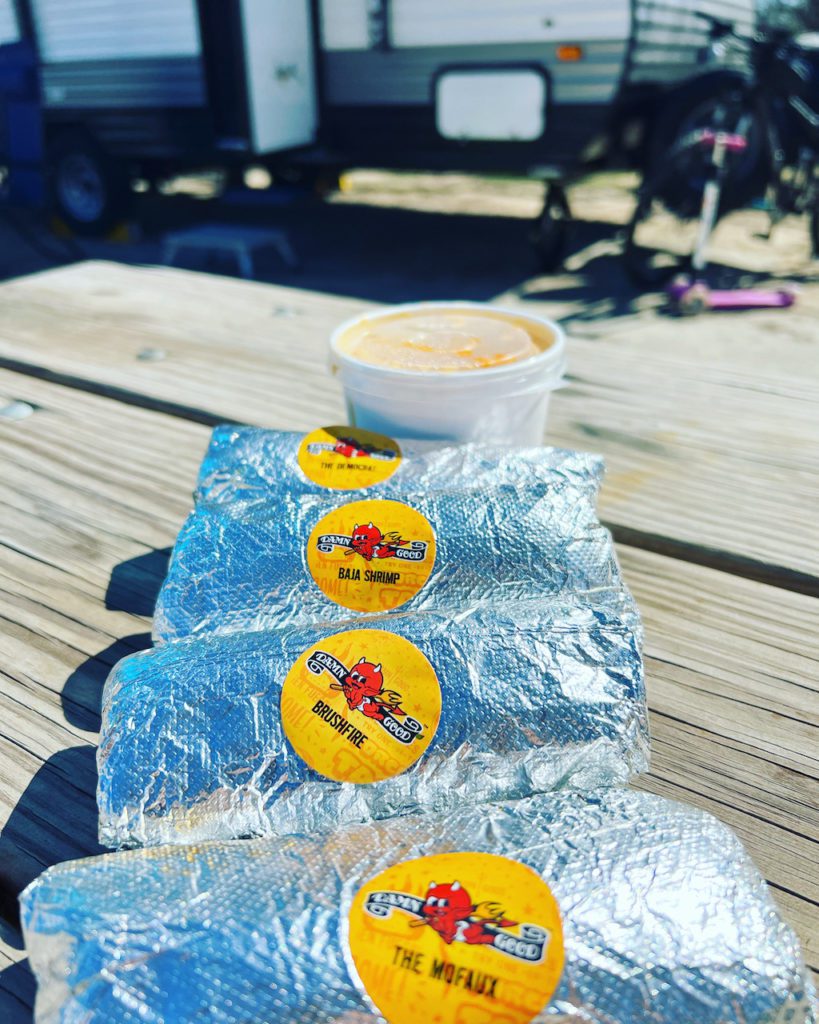 Basil Thai
Valentine's Day! Who wants to be around … people … when all the people want to be out to eat? Not I. We got Thai take-out from Basil Thai. It was super tasty, but I made a huge mistake with this comment:

Valencia's Tex Mex Garage
We met some good friends at Valencia's Tex Mex Garage, located at The Domain, which is kind of an outdoor mall/retail space/restaurant space. I'll say this about Valencia's – strong, flavorful margaritas, and the enchiladas in mole sauce was literally the best I've ever had. Good things come from Austin!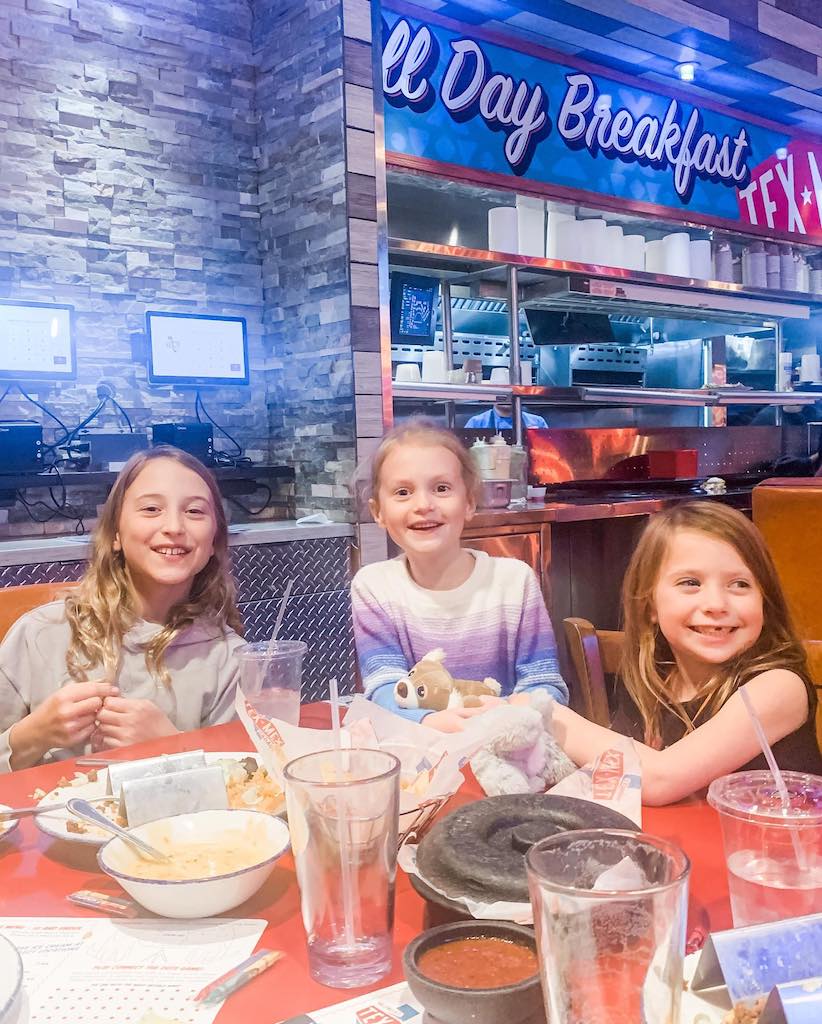 Round Rock Donuts
Round Rock Donuts (since 1926 – this is a Texas staple) was enthusiastically recommended to us by a friend, and I feel like the photo below will tell you why. Move over, Krispy Kreme! Spectacular donuts here.
CycleBar
Most locations we're visiting, I've been trying to check out the local CycleBar (or independent indoor cycling studio!). Austin has a studio opening soon, but Cedar Park has one open! I rode with CycleStar Mads on Valentine's Day Eve and as always it was a great time!
Comments
comments