What a trip this was! We decided to do a mini-vacation and stay overnight in St. Augustine, the oldest city in the U.S. Saturday we walked around the city, visited Castillo de San Marcos, a fort built in the 17th century, and took a cheesy tour of the Old St. Johns County Jail. There are just a lot of things to do in this quaint old city – we easily could have spent a few more days here.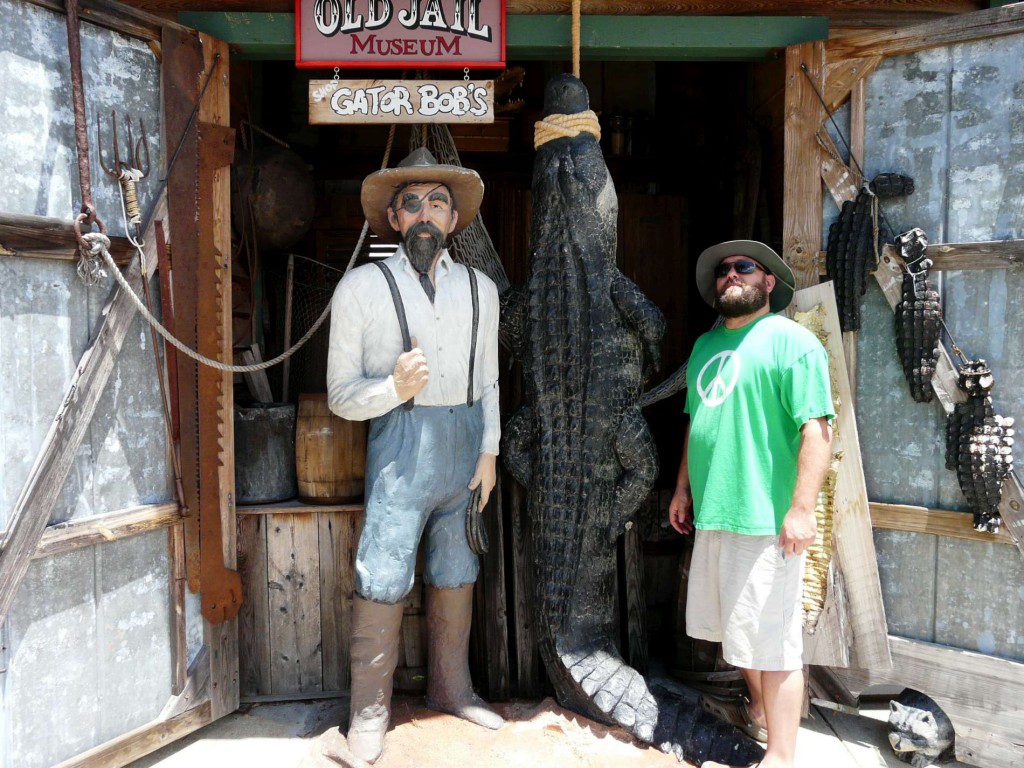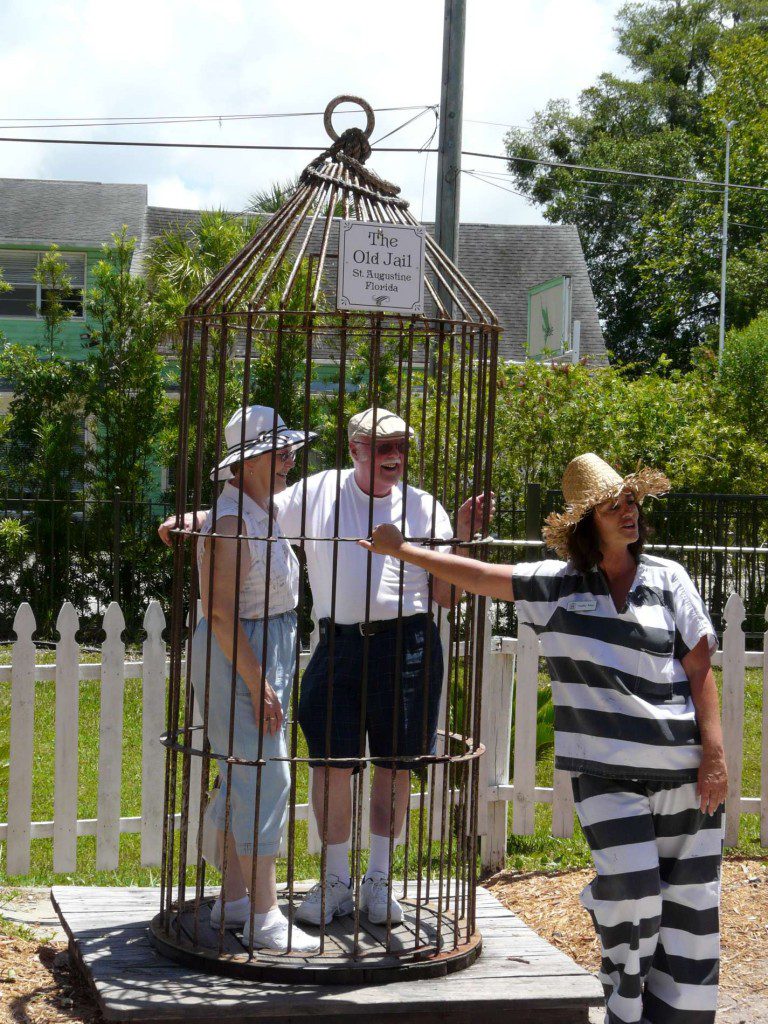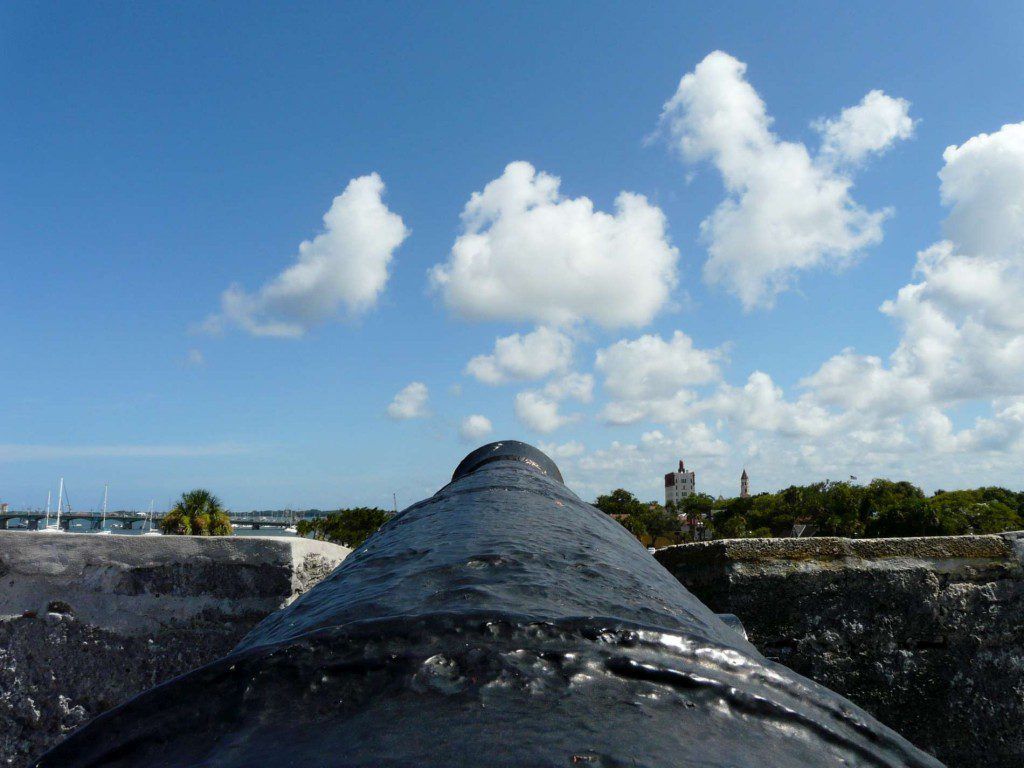 Places I wholeheartedly recommend:
The Hyppo – gourmet popsicles, perfect for a hot day. I had watermelon, and it was fantastic.
Fudge Buckets (Permanently Closed) – FUDGE. I left here with a lot of it. Very creative flavors, enthusiastic staff who are obviously passionate about their business.
Bistro de Leon (Permanently Closed) – French cuisine. Fantastic food.
The Manatee Cafe – A small vegetarian / vegan restaurant. We had the perfect breakfast here before kayaking on Sunday.
Sunday morning we grabbed a late breakfast, and after a little debate based on the weather, we headed to our planned launch at Anastasia State Park. It had been raining lightly since we left the hotel, but every time we've worried about the weather, it's turned out to be a wonderful day, so we pressed on. Glad we did, it was perfect for a mid-July day.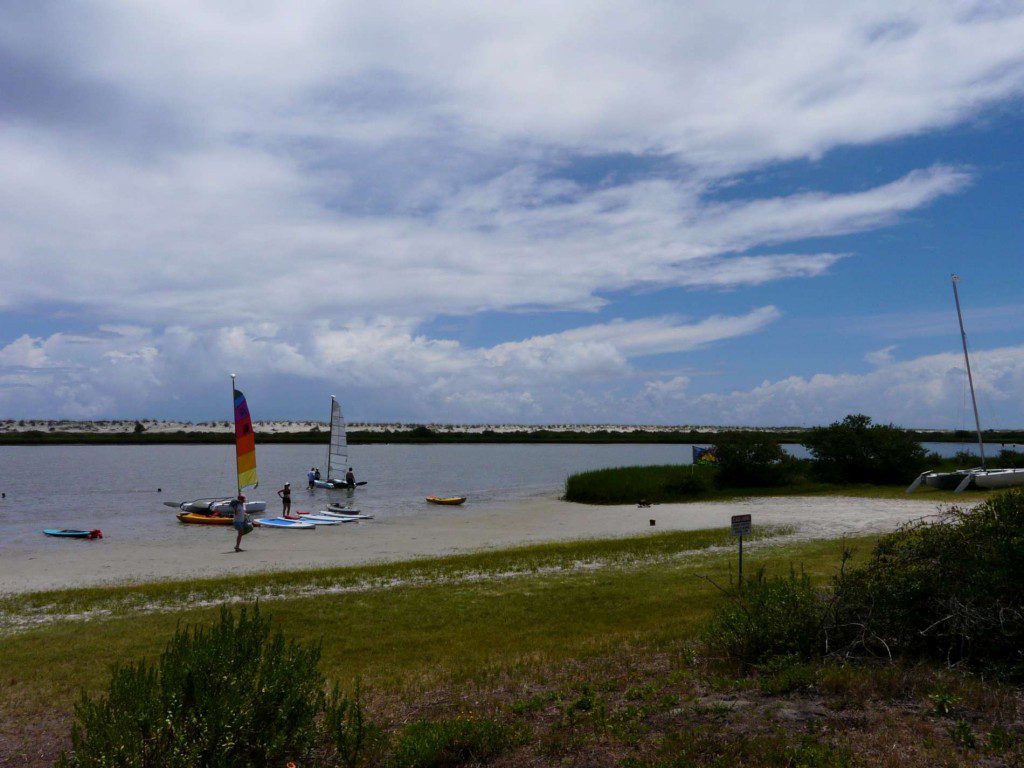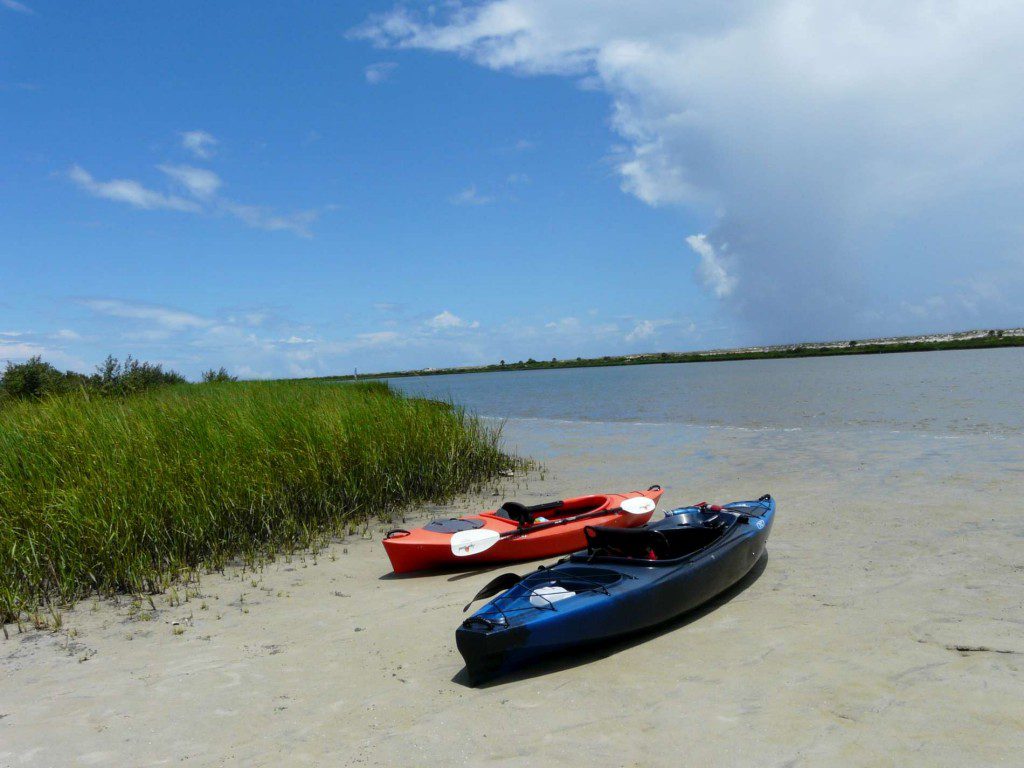 Anastasia is a beautiful park. It's a beach launch into Salt Run, and parking is close. We were in the water just before 1pm, about two hours after low tide. The water was very shallow in places, and some were out of their vessels pulling it over sandbars, but we were able to paddle around without getting out. The water conditions started out pretty calm, but as we paddled closer to the inlet it progressively became more challenging.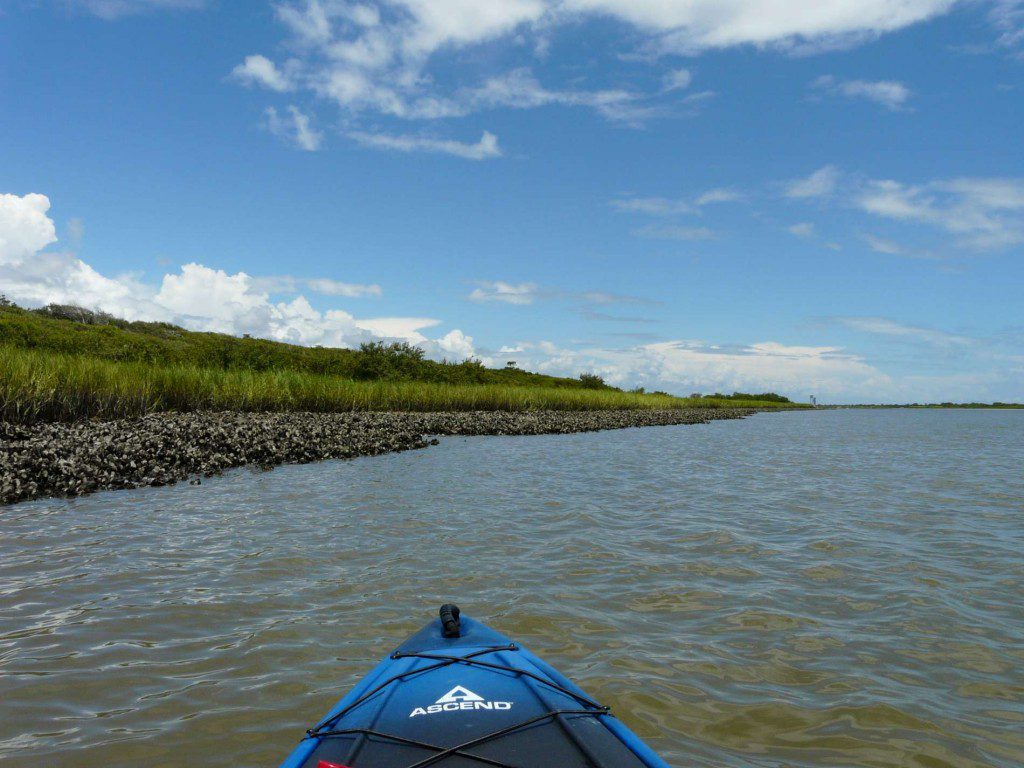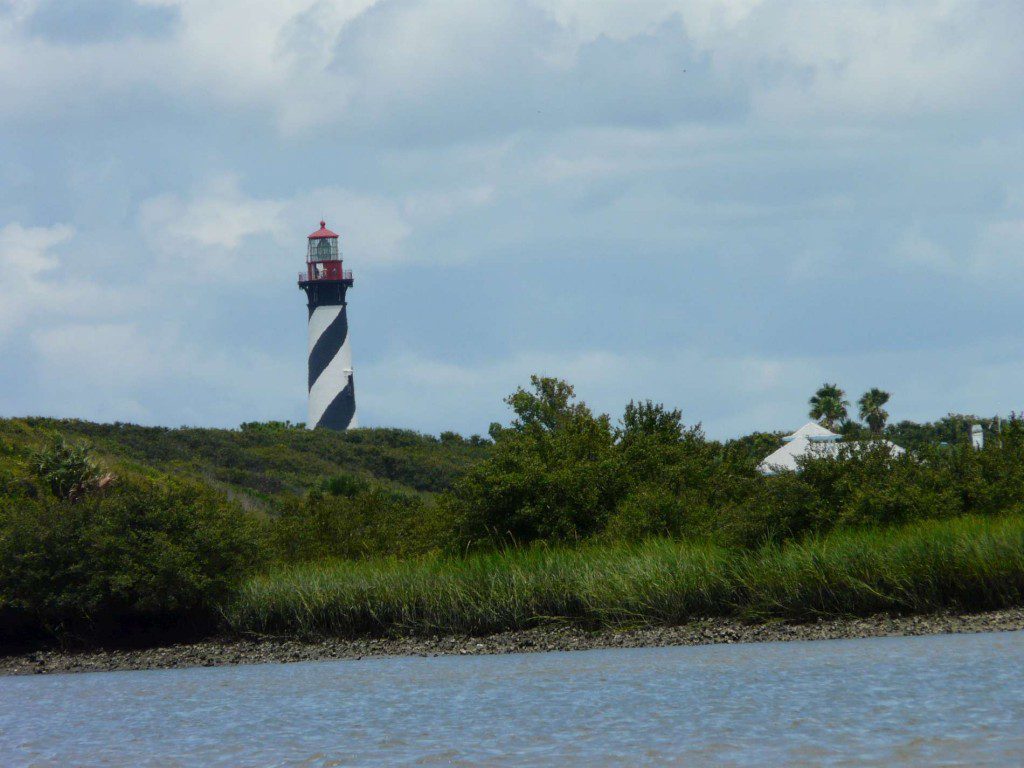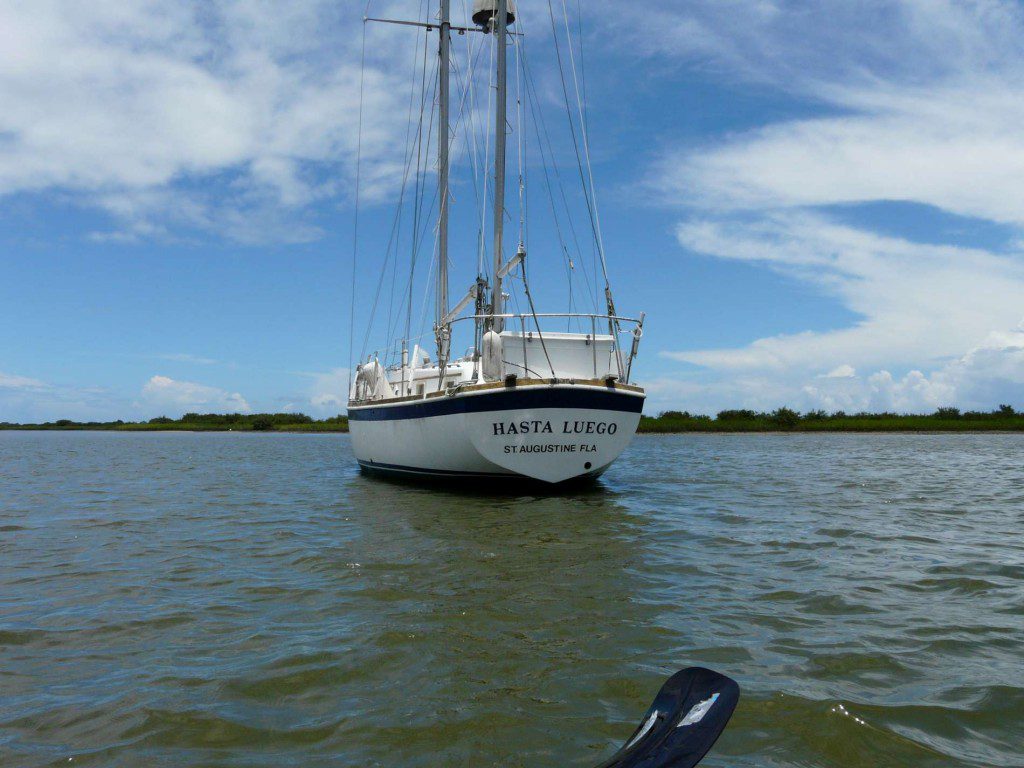 Once we reached the inlet, and headed across the channel, it was a bit nerve-wracking with all the powerboats. The waves were literally crashing against the seawall – probably was the roughest waters we've paddled to date. About mid-channel, a large cannon was fired from the fort in one of their hourly-ish demonstrations. It was probably ten times louder and more percussive than I ever imagined. It was REALLY impressive, and sent me into giddy laughter. A tourist-y pirate ship crossed in front of our path, with a pirate boisterously singing to his crew and passengers. That same vessel would later engage into a small cannon fight with another pirate ship on the water, which again caused me to laugh uncontrollably at how utterly cool it was to be on the water with cannons being fired left and right.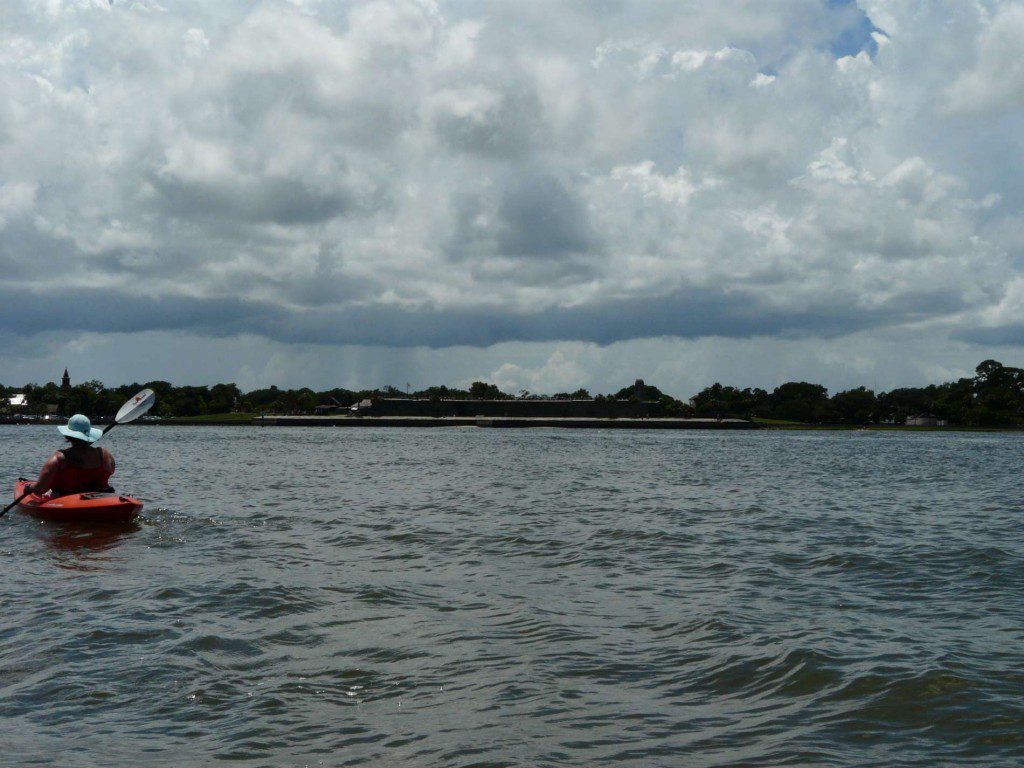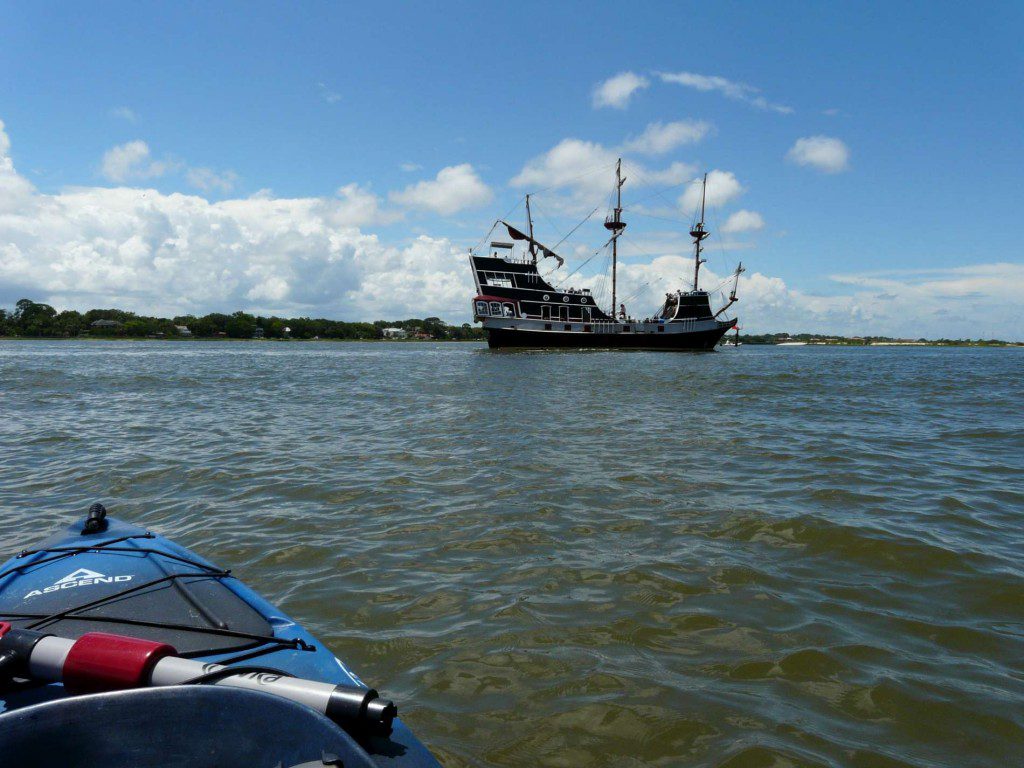 We beached the boats right alongside the fort (AWESOME), had a power bar, took a few pics, then headed back. The current heading back across the channel and back into Salt Run was STRONG. At a few points, we were paddling pretty hard and barely showing any forward speed. A small part of me worried we were in over our heads, but we made it back to the run okay.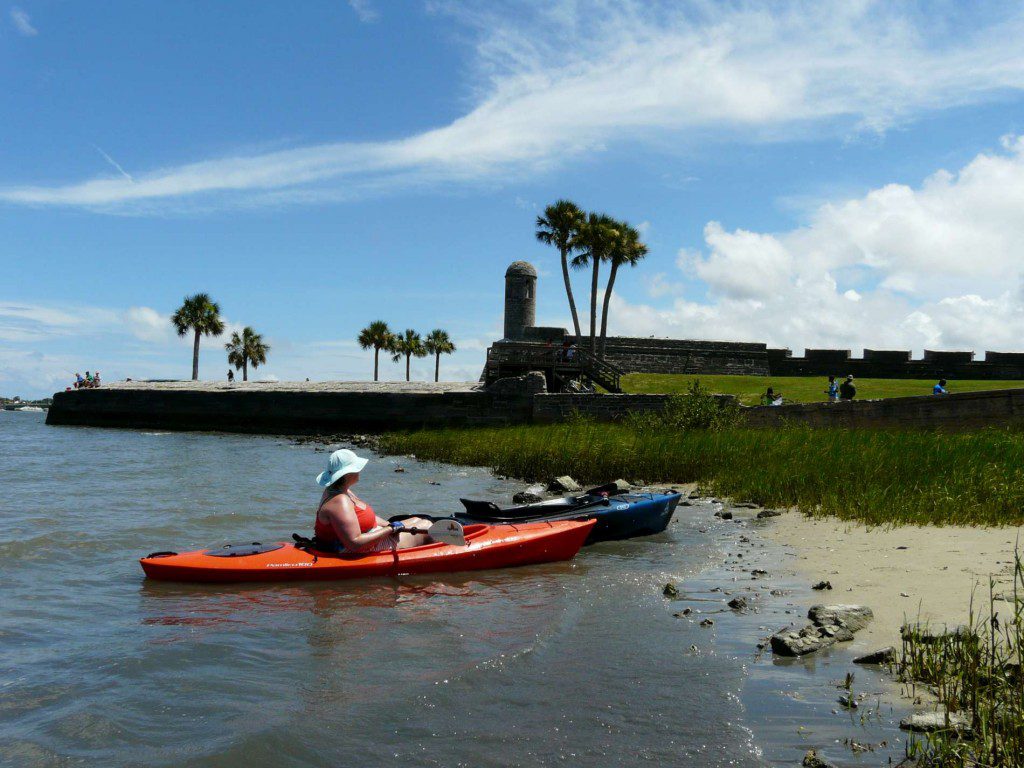 This was a bit of a stretch for us in terms of endurance. We were on the water for 5 hours, and were completely worn out by the time we got back to the launch site. A little swim helped, and the outdoor showers were a REALLY nice thing to have after we got the boats loaded up. The $8.00 fee to enter Anastasia didn't seem so steep at that point.
Overall a really great day on the water!
7 miles achieved in pretty rough waters. We feel accomplished.  Here's the map.
Comments
comments