We live very close to the Wekiva river. In fact, I could nearly throw a stone into the river from our house. There is a private park just down the street from our home where we launch our boats – it's one of the reasons we purchased our home.
Unless you've been living under a rock, Hurricane Irma struck Florida in September of last year. This is what the river looked like once the storm cleared:

This was just shy of 7′ gauge height according to the USGS equipment close to this location. Normal height is around 2.5-3′. According to vague news articles, the huge torrents of water sent down the river from the storm caused massive sediment and plant displacement. I've reached out to the Friends of the Wekiva organization for more information.
Here's what the gauge height looks like from the beginning of data collection for this equipment in 2008 through today: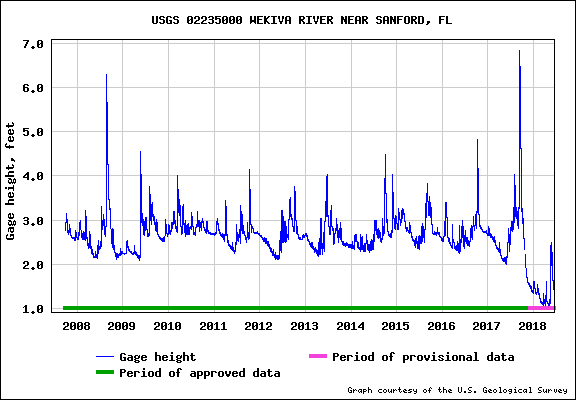 The peak at around 7′ was the day after Irma came through. We were kayaking on the river a few weeks ago, and as the data indicates, we've never seen the water levels so low. Luckily it's still passable via kayak, though it was remarkable how shallow it all was.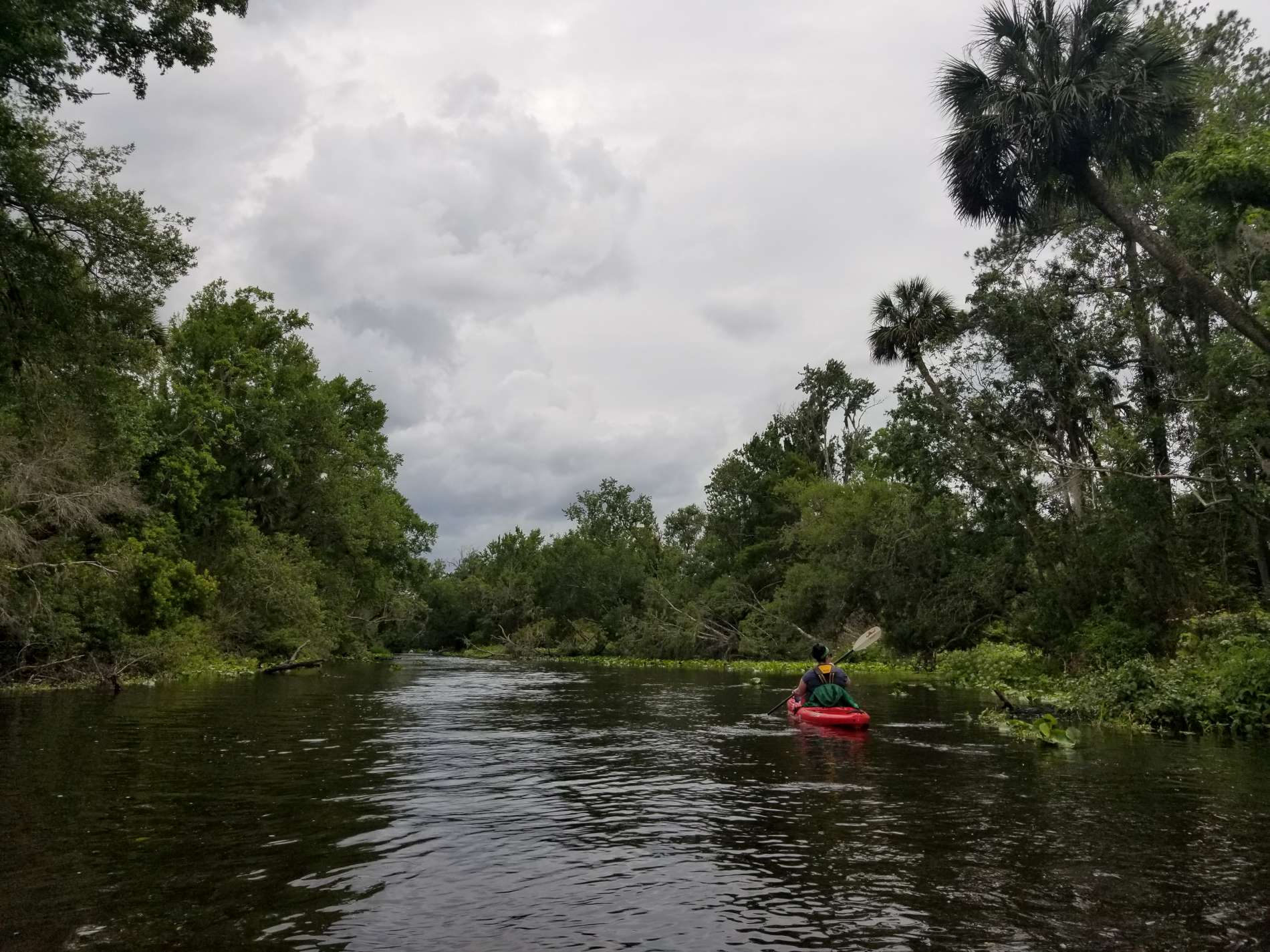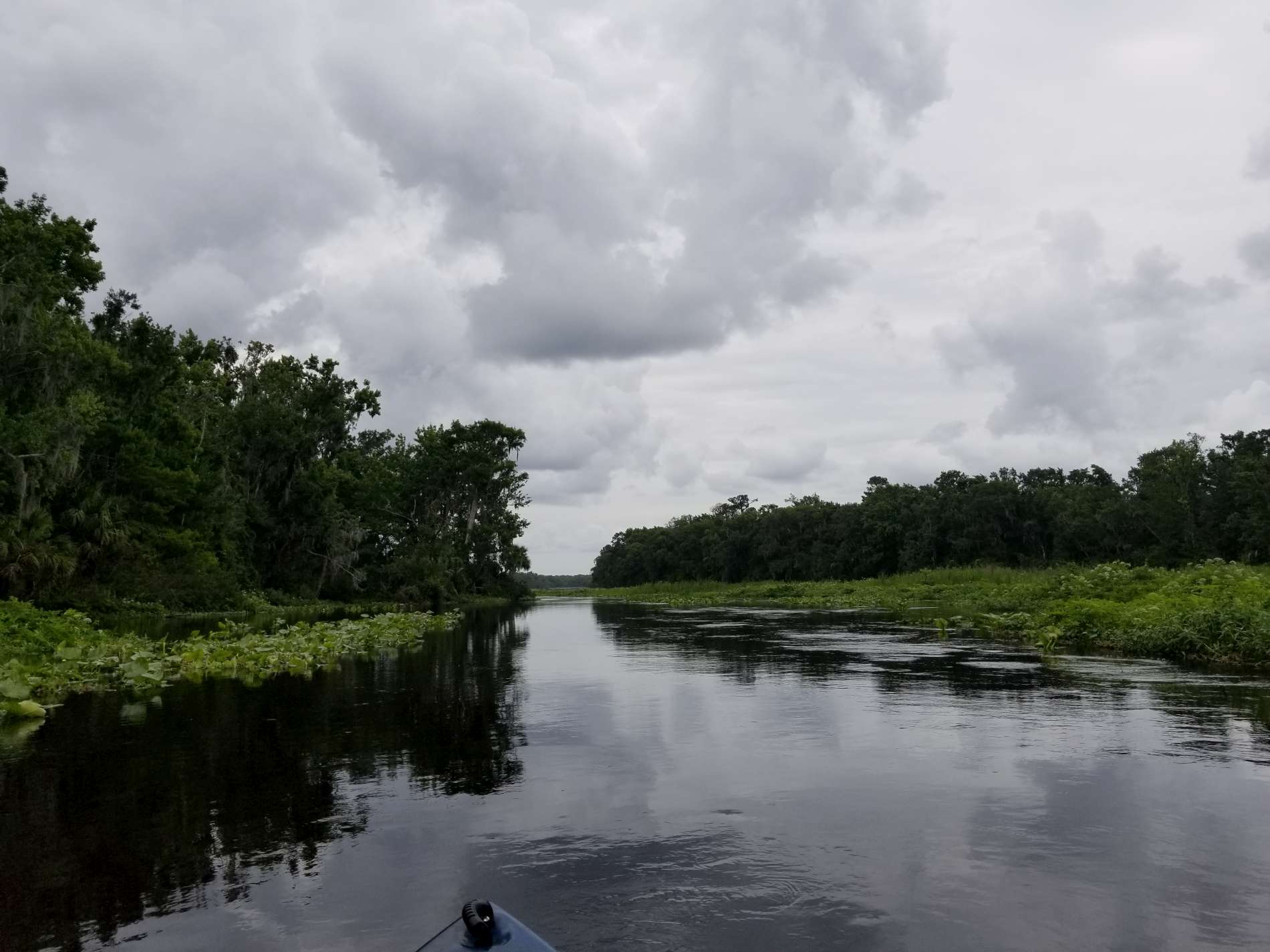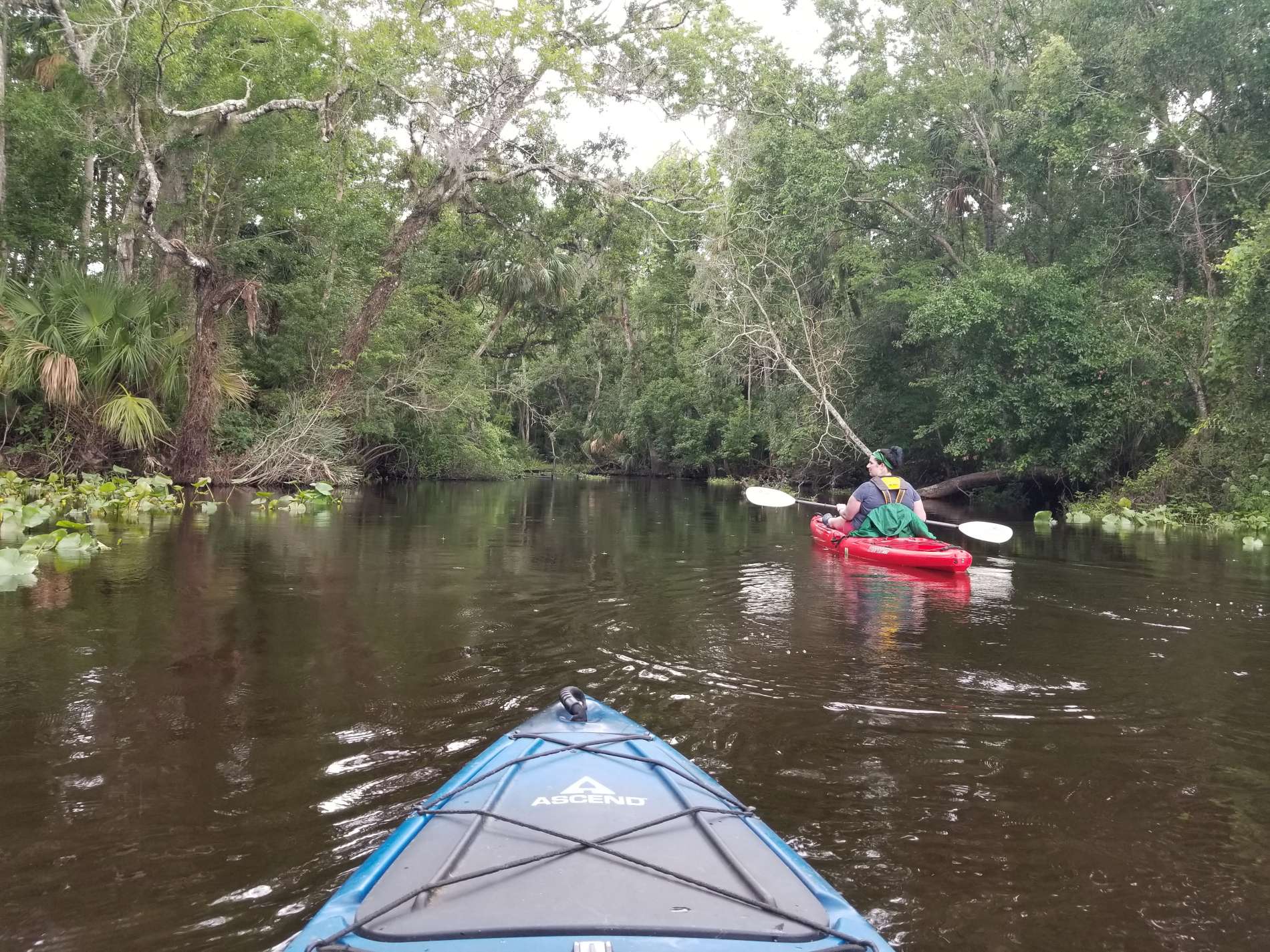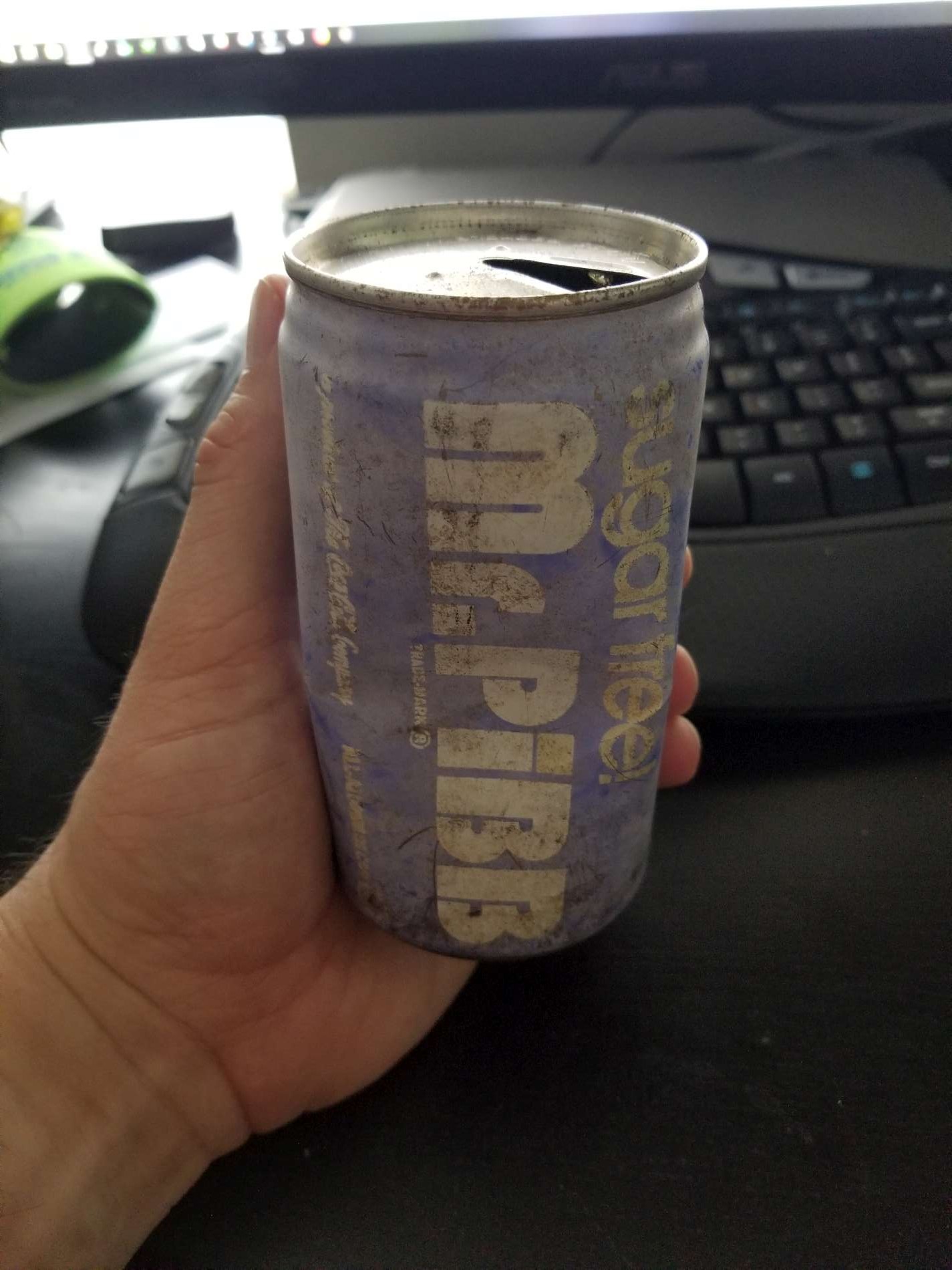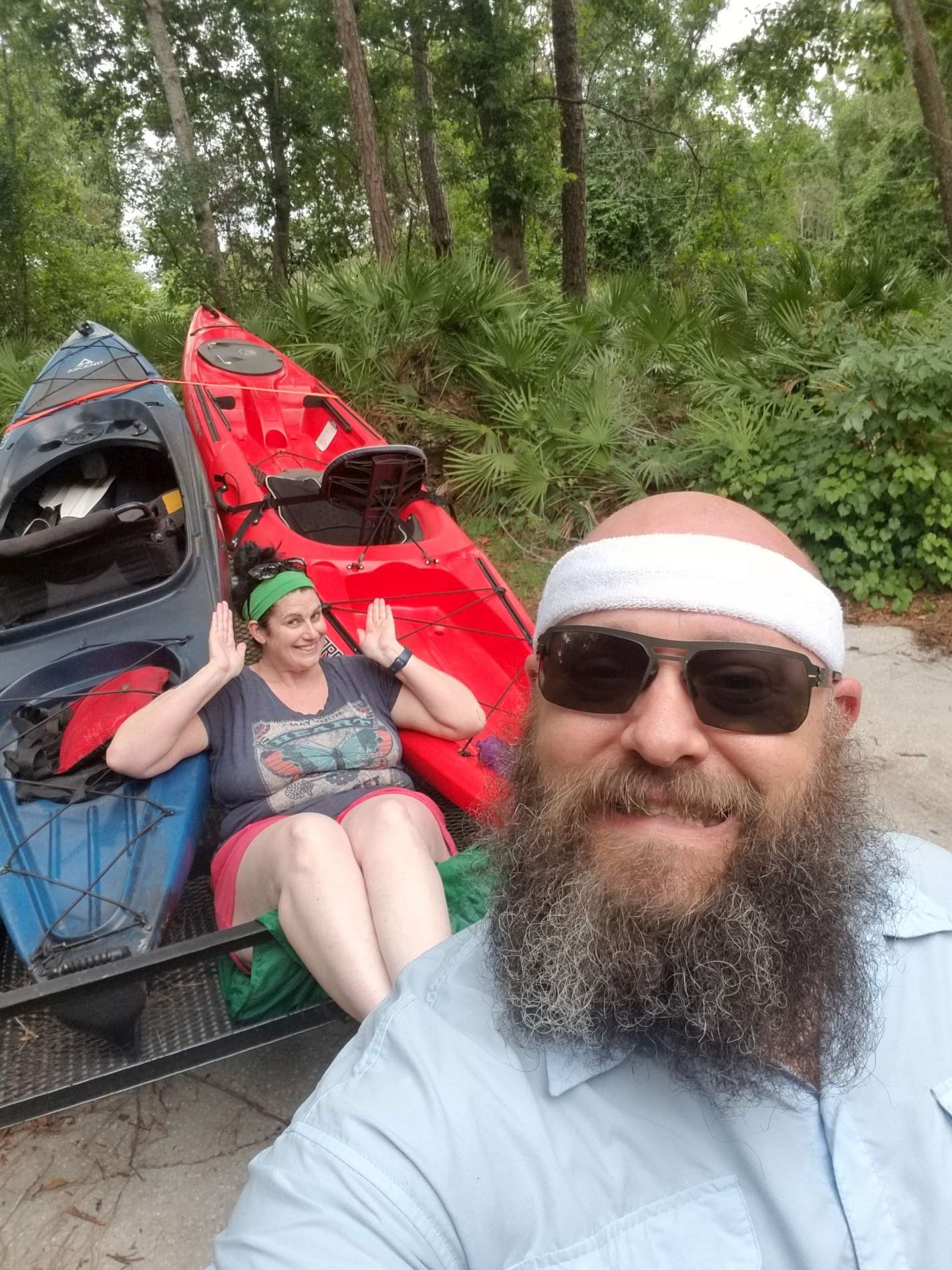 Comments
comments